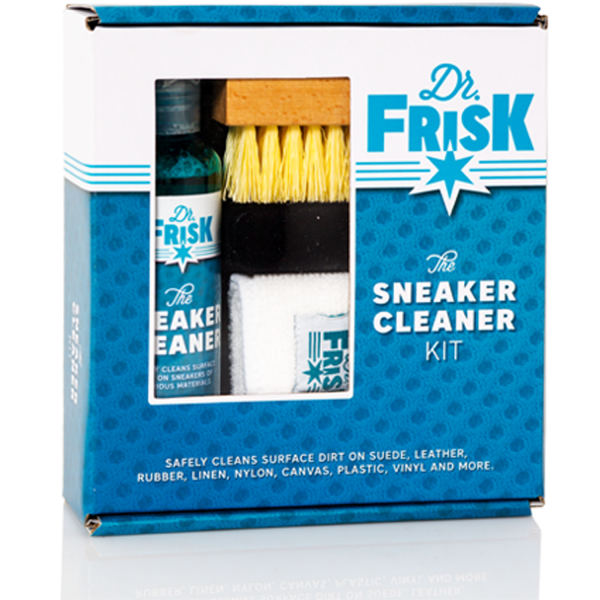 Dr.FrisK Sneaker Cleaner Kit
Article number: drf001
€ 17.95
The Complete Basic Set consists of:


Dr. FrisK Sneaker Cleaner.
The Cleaner is 98% natural and completely biodegradable. The soft foaming cleaner cleans effectively and removes all dirt and stains quickly. With a single bottle Dr.FrisK Sneaker Cleaner (118 ml) at normal usage clean your sneakers 100 times.
Tip: always Test the Cleaner on an inconspicuous spot.

Standard Brush.
This Brush is made from synthetic fiber and easily removes stubborn dirt and stains.
Tip: For fragile materials such as suede and mesh we recommend
the Dr.FrisK Premium Brush.

Dr.FrisK Micro Fiber Cloth.
Use this cloth at the end of the cleaningproces. The fibers in the cloth have microscopic hooks. It draws dirt directly to the quick-drying, Frizz-free and extremely absorbent cloth.

The result? Shining sneakers!